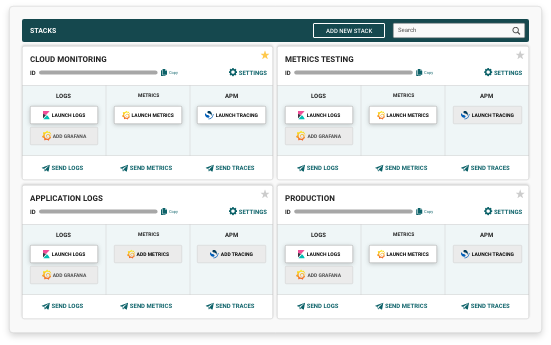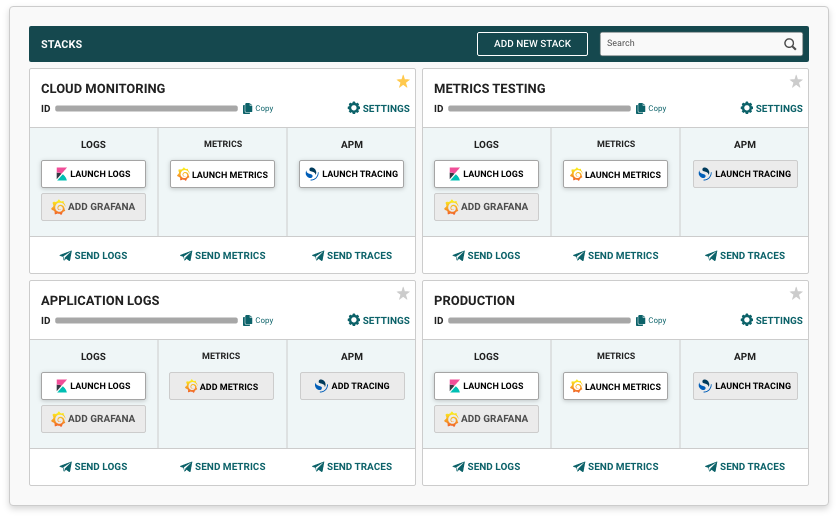 ELK Infrastructure as a Service
Logit provides a platform as a service (PaaS) that scales on-demand. Our platform frees your engineers from the resource-heavy work of maintaining, configuring and scaling an in-house log management solution for the Elastic Stack (ELK).
Hosted ELK Stacks are built for flexibility and can be isolated and individually managed as required, with the flexibility to manage teams and roles to control access to all centralised log sources.
Each Logit ELK stack has its own dedicated cloud-based resources, featuring highly available Elasticsearch, Logstash, and Kibana infrastructure.
Read more about Isolated ELK stacks