McAfee Epolicy Orchestrator
Ship McAfee EPO Logs to Logstash
McAfee Epolicy Orchestrator
Step 1 - Set up syslog server output
Locate the registered servers page (under configuration) in McAfee Epolicy Orchestrator.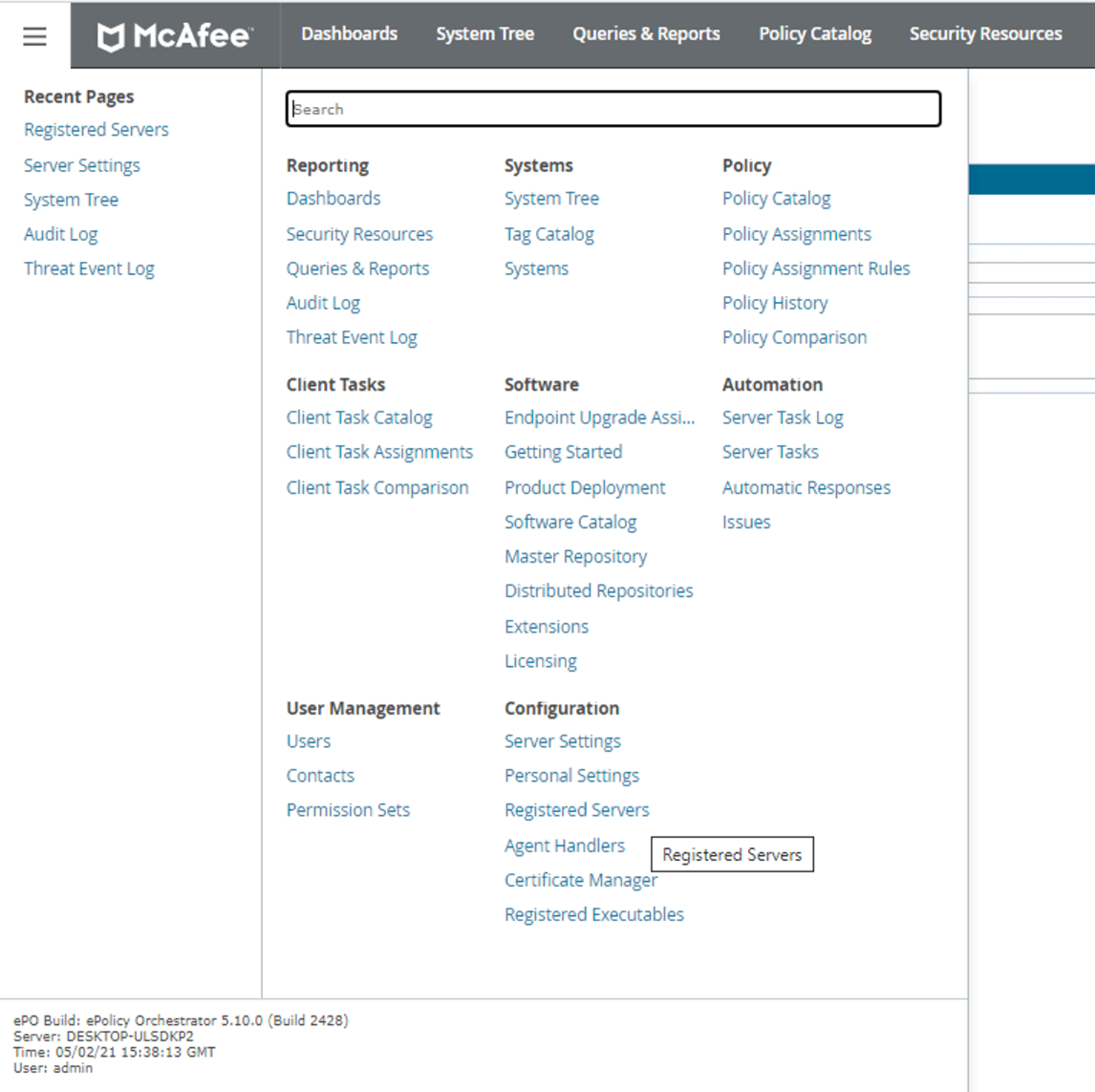 Now change the server type to syslog server and enter a suitable name for the connection, now hit next.

Press next and you'll be presented with an option for the syslog server and syslog port.
Enter your Logstash endpoint address your-logstash-host and syslog-ssl port number your-ssl-port

Once you have entered the details you can test the connection using the button on screen.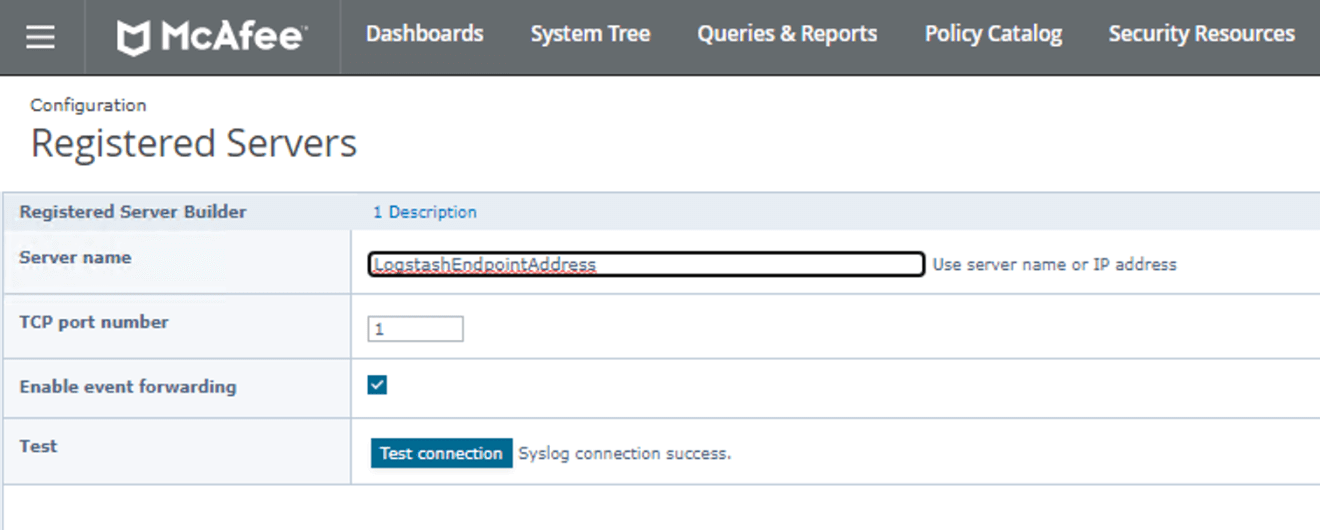 Step 2 - how to diagnose no data in Stack
Expand View